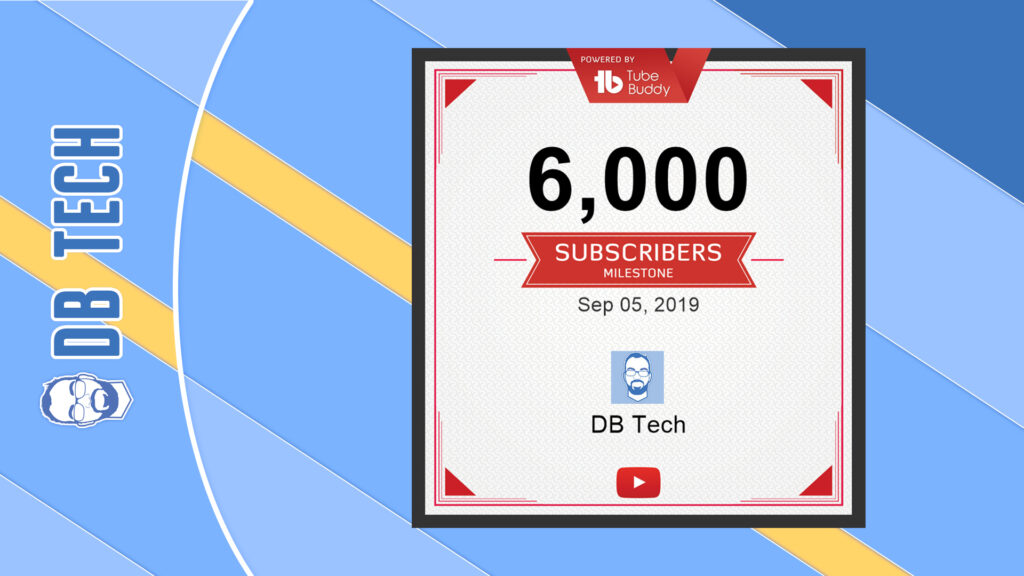 Achievement unlocked!
Today just before 4:30pm Mountain Time (I'm not sure if it's daylight savings or not), you amazing people (or whatever you identify as) got the DB Tech YouTube channel to 6,000 subscribers!!
This blog post is mostly meant to be for sentimental reasons as something that I, and we, can look back on in the future and say, "Remember when?"
On the off chance that you're reading this before my 6k subscriber video comes out, here's a bit of a bonus for you. I'm going to post links to all the stuff I said I would a while back:
The links above are all ways you can support the DB Tech YouTube channel and help build the community!
Moving forward, you'll also see some of the different 20ish second "commercials" I've recorded to help remind viewers on ways they can support the channel.
Thank you all so much for helping the channel grow this much. I literally couldn't have done any of this without ALL of you!