You're Invited – Portainer Ambassador Event Series featuring David Burgess, aka DB Tech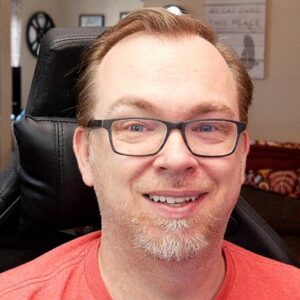 Portainer recently started their new Ambassador Program and I was invited to be one of the original members.
As a way to grow the Portainer community, they're starting a new "Ambassador Series" where they will be interviewing their ambassadors to get to know them and to learn more about how they use Portainer as well as getting to know the ambassador on a more personal level.
I will be the first person they interview and we'll be doing a Zoom meeting and I'd love for you to be there! Event details are below.
In this informal Zoom chat, we'll discover what motivated me to create the DB Tech channel, as well as some secrets to the channel's success. You'll also hear my thoughts on the ideal stack, what role Portainer plays in my toolset and some tips and tricks for easy container management.
Event Details
Thursday 25 February
10am PST
11am MST
12 noon CST
3pm BRT
7pm CET
Friday 26 Feb